Spring 2023
Walter Russell Mead, a columnist for the Wall Street Journal, joined us to discuss his new book, The Arc of a Covenant: The United States, Israel and the Fate of the Jewish People.
Michal Cotler-Wunsh, a former member of the Knesset, spoke about Israel's human rights record, global antisemitism, and the debate in Israel about the role of the judiciary
 The Battle Over the Israeli Judiciary Conference
2022
January 
The Supreme Court of Israel: A Discussion with Deputy Chief Justice Hanan Melcer 
2020
February 
Israel's National Security Challenges, Sprit and Values in the New Decade
2019
November
The Industry of Lies: Myths and Facts about the Israeli-Arab Conflict
Is A Jewish Democratic State Possible?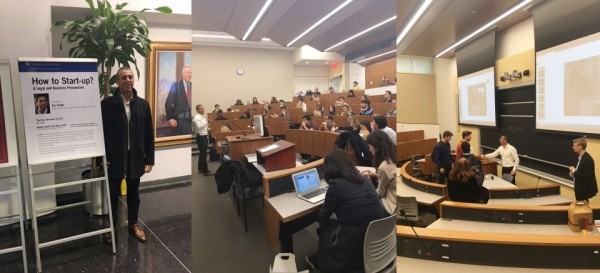 Click here for a video of the event.
2016
September
September 19, 2016—A Discussion with Minister of Justice Ayelet Shaked

September 16, 2016—Fintech Conference
Jerome Greene, Room 106, 8:45 am–12:30.

This event was jointly sponsored by the Center for Israeli Legal Studies and the Zvi Meitar Institute for Legal Implications of Emerging Technologies. 
June
The Annual Columbia Law School–Hebrew University Tax Conference
Generously sponsored this year by Sal Ranieri—took place on June 21 in Jerusalem.
Conference schedule. 
The 10th Annual Columbia-Ono College Conference took place on June 23 and June 30 in Israel.  June 23 conference schedule here and June 30 conference schedule here.
March